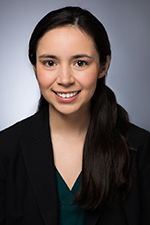 Kirsten A. Brown is a Partner at the Los Angeles office of Manning Kass. She is a member of the Trust and Estates team.
Ms. Brown received her Bachelor of Arts in Economics and Bachelor of Science in Management from the University of California, Merced. She was a member of the Chancellor's List for outstanding academic achievement and was a member of Order of Omega Honor Society. Ms. Brown received her Juris Doctor from Southwestern Law School, where she received several awards for her accomplishments including Dean's Merit Award, Public Interest Grant Recipient, and the Wiley W. Manuel Certificate for Pro bono Services. She was a Lead Article Editor for the Southwestern Journal of International Law and was also one of four students selected to be a part of the Appellate Practicum in her final year of law school regarding an immigration appeal before the Ninth Circuit. She was a member of several clinics at Southwestern, including Volunteer Income Tax Assistance (VITA) and the Immigration Law Clinic.
Ms. Brown was a judicial extern in the United States District Court for the Honorable Consuelo B. Marshall. She also externed in the Department of Justice, Tax Division where she helped draft motions in bankruptcy and tax court.
Before joining the firm, Ms. Brown worked as a tax attorney at a boutique tax resolution company in Burbank, California, where she managed over 300 cases dealing with a variety of tax issues including audits, offers in compromise, innocent spouse, and back tax debt to name a few. She also managed high tax debt cases with taxpayers owing more than a million dollars in back taxes.
Ms. Brown is admitted to the California State Bar and the United States District Court, Central District of California. Her publications include "Anti-Dumping Duties: Brazil's Solution to its Cotton Subsidy Dispute with the United States" and helped author "Sporting Events as Sites of International Law, Society, and Governance: The 2014 Brazil World Cup: Forward" in the Southwestern Journal of International Law.
Education
Southwestern Law School, Juris Doctor

Lead Article Editor for the Southwestern Journal of International Law

University of California, Merced, Bachelor of Arts in Economics and Bachelor of Science in Management

Chancellor's List for outstanding academic achievement
Order of Omega Honor Society member