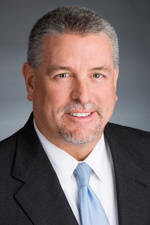 Michael A. Weismantel

Partner
Michael A. Weismantel is a partner in the San Diego office of Manning Kass. Mr. Weismantel received his BS degree in criminal justice administration from San Diego State University (1986) and his JD from Thomas Jefferson School of Law (1996).

For ten years, Mr. Weismantel worked as a claim representative and staff claim analyst for the Allstate Insurance Company. At Allstate Insurance, Mr.Weismantel gained valuable experience investigating complex casualty and coverage claims. After the completion of law school, Mr.Weismantel served as a staff counsel at Allstate Insurance. Mr.Weismantel spent sixteen years with the Allstate Insurance Company Legal Department.

Mr. Weismantel is a member of the California State Bar Association, the San Diego County Bar Association, the Southern California Association of Defense Counsel, and the San Diego Defense Lawyers Association. Before joining Manning & Kass, Mr.Weismantel worked as a senior trial attorney in the field of insurance fraud defense. Mr. Weismantel continues his practice in the fields of governmental entity liability, product liability, professional negligence, qui tam actions, premises liability, foodborne illness claims, and general insurance defense matters.