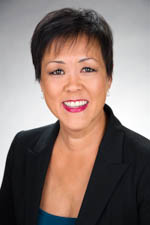 Sharon Jeffrey is a Partner in the Los Angeles office of Manning Kass. She is the leader of the Landlord / Tenant / Habitability team, and a member of the Product Liability and Retail, Restaurant and Hospitality Litigation teams.
She received her Juris Doctor from Southwestern University School of Law and received a Bachelor of Arts in American Literature and Culture from the University of California, Los Angeles. She is admitted to practice law in California before all state and federal courts.
At Manning Kass, Ms. Jeffrey is a civil litigation and trial attorney, leader of the Landlord / Tenant / Habitability team, and member of the Product Liability and Premises Liability teams. She also handles employment litigation, landlord-tenant litigation and business litigation.
Ms. Jeffrey published An Act of Patriotism? Infringing on the Individual's Sixth Amendment Right to Effective Counsel, (33 Sw. U. L. Rev. 165). Ms. Jeffrey externed for the Honorable Senior Judge Arthur Alarcón, 9th Circuit Court of Appeals, where she wrote bench memoranda outlining her recommendations on areas as diverse as electronic wire transfers, civil rights, and constitutional rights. In addition, she drafted a to-be published opinion regarding Fourth Amendment Rights.

Los Angeles Magazine has recognized her repeatedly for her work in civil defense litigation: She was recognized as a 2009–2013 Super Lawyer Rising Star, and honored as one of the Top Women Attorneys in 2012 and 2013.
Education
Southwestern University School of Law, Juris Doctor
University of California, Los Angeles, Bachelor of Arts in American Literature and Culture