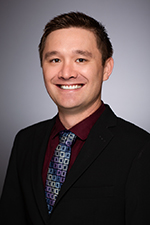 Sean Dowsing is a Partner in the Orange County office of Manning Kass. He is the leader of the Construction Law team, and a member of the Construction Defect, Land Use, Professional Liability, and Subrogation and Recovery teams.
Mr. Dowsing is a certified Design-Build Institute of America professional. He advises owners, contractors, subcontractors, and architects/engineers in transactional matters and litigation. His litigation practice includes defects, breach of contract, changed conditions, delays, subrogation, and professional liability. He also represents employers in Cal OSHA investigations and proceedings. He takes pride in providing his clients with a mix of business and legal solutions–the combination of which he believes yields the best results.
Mr. Dowsing regularly publishes articles for Orange County Lawyer, Construction Claims Magazine, and Under Construction. He also frequently presents at engineering and construction conferences. His recent articles and presentations cover topics like risk shifting in design-build contracts, limitation of liability clauses for engineers, late bids in federal contracting, and surety liability for false claims. He also handles general liability and ADA-compliance matters throughout California.
Mr. Dowsing served as a Judge Advocate in the California Army National Guard, where he was the chief of contract and fiscal law for the 40th Infantry Division. He received his Juris Doctor from Pepperdine Law School and his Bachelor of Arts in Quantitative Economics from the University of California, Irvine.
Mr. Dowsing is an avid skier, fisherman, and mountain biker. He is slightly above the beginner level on a dirtbike.
Education
Pepperdine Law School, Juris Doctor
University of California, Irvine, Bachelor of Arts in Quantitative Economics